Riot V - Todd Michael Hall im Interview.
Scroll down for the english version of the interview: Todd Michael Hall hat das hoch gelobte Riot V Album

"Unleash The Fire"

(zum Review) eingesungen. Mehr als nur ein weiteres Album der amerikanischen Metal Institution

Riot

. Der Neubeginn einer grandiosen Band, deren Mastermind Mark Reale viel zu früh verstorben ist. Darkscene hat sich den neuen Sänger für ein Gespräch vors Mikro geholt....

DarkScene: Hallo Todd! Wie geht's Dir? Und wie fühlst Du dich als neuer Sänger von

Riot V

? Viele würden sich sicher als in der Champions League angekommen sehen..

Todd Michael Hall

: Mir geht es sehr gut und ich fühle mich ziemlich gesegnet. Es gibt viele Segnungen in meinem leben und

Riot V

ist eine davon. Meine Situation mit der Band ist unglaublich, wirklich. Selbst nach der langen Arbeit mit den Jungs seit letztem November ist es erstaunlich, dass wir es drei Mal nach Europa geschafft haben, ein Mal nach Japan und dazwischen ein Album einspielten, das nun veröffentlicht wurde. Es hatte ein bisschen etwas von einem Wirbelwind und es gab mir auf jeden Fall die größten musikalischen Möglichkeiten, die ich je erfahren durfte.

DarkScene: War die Arbeit mit dieser Band anders als mit deinen anderen Truppen? Ich könnte mir vorstellen, dass die Arbeit mit Jack Starr eine ganz andere Erfahrung ist?



Todd Michael Hall: Die Persönlichkeiten und die musikalischen Fähigkeiten, ebenso wie mein Verantwortungslevel sind die größten Unterschiede in der Arbeit mit verschiedenen Bands. In Burning Starr fühle ich mich mehr wie ein Söldner, weil Jack und Ned hauptsächlich alleine für die musikalische Richtung, die Liedthemen und Lyrics zuständig sind. Ich bekomme einige Text-Credits, aber meistens vollende ich bestehende Lieder nur.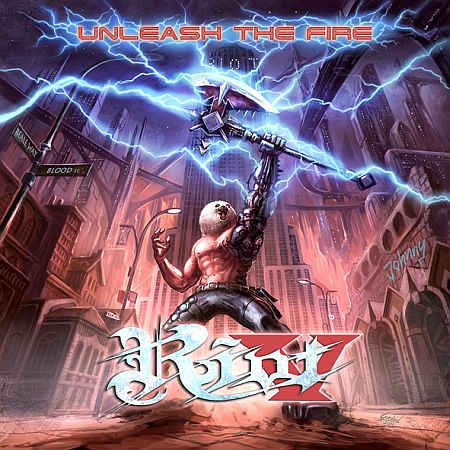 In
Reverence
bin ich dagegen bin ich mit Bryan, der die Band mit Pete Rossi gründete, die treibende kreative Kraft und ich schrieb einige unserer ersten Lieder; hier konnte ich auch in Sachen Instrumentalarbeit tätig werden. Bisher habe ich alle Lyrics geschrieben und auch die Gesangslinien sind meine Aufgabe.
Reverence
ist "meine" band und ohne mich würde es sie nicht geben.
Mit
Riot V
sehe ich die Situation irgendwo dazwischen. Ich fühle mich definitiv wie ein wichtiges Mitglied der Band und ich habe die Lyrics zu 8 der 12 Lieder beigetragen, also darf ich mich auch hier kreativ ausleben. Auf der anderen Seite ist
Riot
eine Band mit einer langen Geschichte und vielen vorangegangenen Mitgliedern, also fühlt es sich weniger wie "meine" Band an. Es ist eher ein Part meiner kollektiven Erfahrung. Es ist mehr die Band von Donnie und Mike.
Eine Sache, die ich über
Riot V
sagen kann ist die, dass ich bisher nie in einer Band arbeitete, wo jedes einzelne Bandmitglied so professionell und auf der Höhe des Geschehens kooperiert. Sie sind allesamt talentierte, vorbereitete und ernste Musiker. Du kannst diese "Tightness" fühlen, wenn wir live auftreten.
DarkScene: Du hast einige Lieder gesungen, die jetzt schon als Klassiker gelten und andere, die es noch werden. Was kann ein Sänger noch erreichen? Geht es noch eine Stufe höher, oder wirst Du Dich nun auf andere Dinge im Leben konzentrieren?


Todd Michael Hall: Sänger zu sein ist kaum anders als jede andere Art der Musikerschaft. Du genießt es das Kreieren der Musik und natürlich das Performing, auch wenn ich einige kennengelernt habe, die das Eine oder das Andere nicht mögen. Ich mag beides und ich hoffe, ich bekomme die Möglichkeiten, mehr von beidem zu tun. Es gab Abschnitte in meinem Leben, die ich ohne viel Musik verbrachte und in dieser zeit konzentrierte ich mich auf meine Karriere und Familie. Ich mag mein Leben wirklich und ich möchte da nichts über den haufen werfen. Jetzt ist es genau anders herum. Ich habe an den anderen Dingen in meinem Leben gearbeitet und möchte nun die Musik in Angriff nehmen. Aber: Ich verlor den Traum, mich allein von der musik am Leben zu halten vor langer zeit und ich habe nicht das Bedürfnis, ein Vollzeitsänger zu werden; nur ein bisschen mehr, als bisher.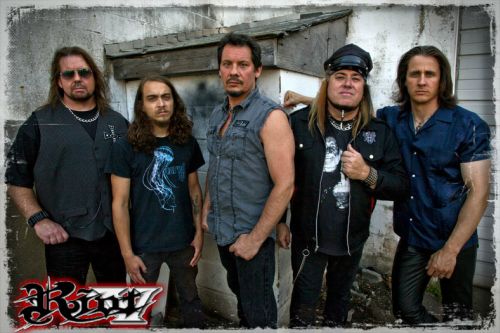 DarkScene: Nicht wenige behaupten, Du hättest die perfekte "US Metal-Stimme". Wie geht es dir mit solchen Rezensionen? Konntest Du Dir jemals vorstellen, als das "nächste große Ding" gehandelt zu werden?


Todd Michael Hall
: Ich bin sehr gerührt, wenn Leute sagen, dass sie meine Stimme mögen. Ich singe schon mein ganzes Leben und hatte meine erste Band, als ich 15 war; dieses Jahr ist quasi das 30-jährige Jubiläum. Ich war ein wenig überrascht, wie gut ich als Sänger von
Riot V
aufgenommen wurde und das fühlt sich sehr gut an. Andererseits mache ich mir keinen großen Kopf darum, denn obwohl offenbar die Mehrheit meine Stimme mag, gibt es immer jene, die behaupten, ich singe zu hoch oder mit zu wenig Leidenschaft, ich sei nicht so gut wie irgendwer anders, etc. Natürlich höre ich es gerne, dass ich bei einigen auch als der Beste gehandelt werde, aber ich halte es für unmöglich, dass einer der Beste im Singen sein soll. Es gibt viele großartige Sänger da draußen und von vielen hat man noch nicht einmal gehört.
Die Musik heute ist sehr gesplittet; die Bands gehen in immer kleinere Subgenres. Ich glaube nicht, dass es möglich ist, das "nächste große Ding" zu sein. Namen wie Rob Halford, Bruce Dickinson, Geoff Tate, etc. sind große Namen, weil sie großartig waren, aber auch, weil sie eine große Hörerschaft erreichen könnten. Dieser Status ist kein realistisches Ziel für mich. Ich habe eine viel kleinere Version des "Rock'n'Roll Dream", aber auch damit habe ich sehr viel.
DarkScene: Welche 5 Metal-Alben sollte jeder Mensch zumindest ein Mal gehört haben?


Todd Michael Hall
:
Manowar
-
"Battle Hymns"
oder
" Kings Of Metal"
Queensryche
-
"Operation Mindcrime"
Iron Maiden
-
"Piece Of Mind"
Warrior
-
"Fighting For The Earth"
Malice
-
"In The Beginning"
DarkScene: Und nun 5 Nicht-Metal-Alben?


Todd Michael Hall
:
Sade
-
"Greatest Hits"
Counting Crows
-
"August"
and Everything After
Train
- Das originale selbstbetitelte Debüt
Seal
- Das 1990er-Album, auch wenn ich das Zweite(1994) ebenso schätze.
Foreigner
-
"Four "
DarkScene: Auf einem Konzert von
Riot V
fiel der Satz
"Todd ist kein Superstar.. Er ist ein Arschtreter!"
. Gehst Du mit dem Wissen um die Erwartungshaltung noch nervös in die Konzerte, oder ist das Performing in deinem Blut?
Todd Michael Hall: Ich bin mir nicht sicher, ob ich ein Superstar oder ein Arschtreter bin, aber ich denke, dass ich mit meiner Stimme sehr zufrieden bin und eine großartige Zeit auf der Bühne habe. Ich habe vor jeder Show einige Schmetterlinge im Bauch, aber das ist nicht weiter schlimm, außer, meine Stimme ist in Gefahr oder die Band ist unvorbereitet. Meistens ist es aber pure Freude, wenn ich die Bühne betrete. Oft sage ich den Zuschauern, dass die Liebe, die ich von ihnen fühle, mein Herz erwärmt. Das mag sich für einige sicher käsig anhören, aber ich weiß nicht, wie ich es ihnen sonst sagen könnte. Ob das das "Arschtreten" qualifiziert, weiß ich nicht, aber es fühlt sich auf jeden Fall gut an.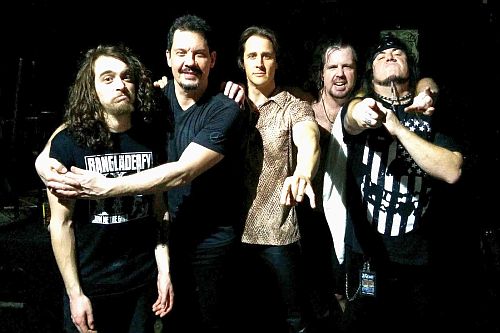 DarkScene: Hier sind einige Worte; sag mir bitte, was Dir als erstes dazu einfällt:


Todd Michael Hall:
Mark Reale - Ich wünsche, ich hätte ihn gekannt
Saginaw - Meine kleine Heimatstadt, von der die meisten Leute nie gehört haben
Musikbusiness - Es ist schwer, darin zu bestehen
Manowar - Ich liebe Eric Adams' Stimme
Familie - Das Wichtigste auf der Welt
Kurze Haare - So viel einfacher...


DarkScene: Die letzten Worte gehören Dir!


Todd Michael Hall: Danke für die Chance auf dieses Interview und Danke an alle, die meine Alben kaufen und die Konzerte besuchen. Euer Support und eure Anregung ist mir eine großartigste Entlohnung. Haltet die Ohren steif und Gott schütze euch!


-------------------
English version of the interview:
DarkScene: Hey Todd! How are you? And how do you feel about being the singer of a new
Riot V
-album? Many would surely feel like arriving in the Champions League...
Todd Michael Hall
: I am doing very well and feeling quite blessed actually. There are many blessings in my life and Riot V is certainly one of them. My situation with
Riot V
is kind of unbelievable really. Although I was working with the guys prior to them announcing me as the new singer last November, it is still pretty amazing to think we have been to Europe three times, Japan once, and have a new album out already during 2014. It has been a bit of a whirlwind and it is definitely brought me the biggest musical opportunities I have ever experienced.
DarkScene: Was working with this band different to your former/other bands? I could imagine, that singing for Jack Starr is a totally diverse experience?


Todd Michael Hall
: The personalities and musical abilities of the different band members as well as my responsibility level within the band are what make working with various bands different. In Burning Starr I feel a little more like a "hired gun", because Jack and Ned are primarily responsible for determining the musical direction, song topics, and lyrics. I do get some lyrical credits, but mostly in places where they just did not finish a song.
With
Reverence
, I am a driving creative force, along with Bryan who I formed the band with and Pete Rossi, who came in after Bryan and I wrote quite a few of our original songs, but has also become instrumental in writing the music. So far I have written all of the lyrics and vocal melodies and Bryan and I started with a shared vision of how we wanted the band to sound. Reverence feels like "my" band and without me there would be no
Reverence
.
With
Riot V
, the situation is somewhere in between. I definitely feel like an important member of the band and I ended up writing lyrics for 8 of the 12 songs, so I feel like a get to contribute creatively as well. At the same time, I am very conscious of the fact that Riot has a long history and many previous members, so it feels less like my band and more like I am part of a collective experience. I definitely defer to Donnie and Mike and consider it more their band than mine.
One thing I can say about
Riot V
is that I have never worked with another band where each and every member is so professional and on top of their game. They are very talented and serious musicians and they come prepared. You can just feel it in the tightness that we experience when we perform live.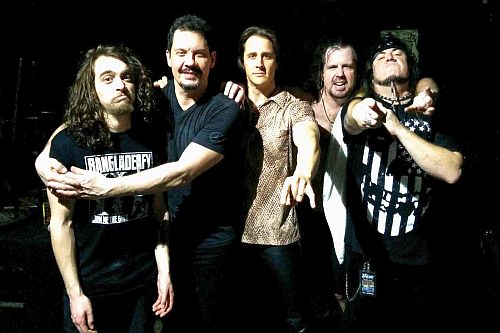 DarkScene: You have sung some definite classics and some songs that surely will reach this status. What else can a singer want? Will you try to reach even higher or is it time to cut back and concentrate on other things in life?


Todd Michael Hall: I think being a singer is likely no different than being any other type of musician. You enjoy creating music and performing, although I have known some that do not like one or the other. I like both and I hope to get the opportunity to do more of both. I went for a long period without much music in my life and during that time I built a great career and family. I really like my life and don't want to do anything to mess that up. For me it is almost the opposite though. I have worked on the other things in life and will continue to do so, but now I would love to work more on music. I lost the dream that I would make my living doing music a long time ago and I really don't have the desire to be a full time singer, but I would like to do more than what I have done so far.


DarkScene: There are plenty of people out there (including myself) who think, you got that perfect "US Metal voice"? How do you feel about such reviews? Could you ever imagine to be considered "the next big thing"?


Todd Michael Hall: I am very flattered whenever people say they really like my voice. I have been singing all my life and started performing in my first live rock band with I was 15 years old, 30 years ago this winter. Clearly, I like to sing and I would hope that people like my voice. I have been a little surprised at how well received I have been as the new singer for Riot V and it makes me feel very good. At the same time, I don't get a big head over it, because even though the vast majority seem to like my voice, there are still those that say I sing too high or without enough passion or that I am not as good as someone else, etc. As far as being the best, I appreciate hearing that as well, but I don't think it is possible for anyone to be the best at singing, because it all comes down to personal preference and there are a lot of great singers out there, many of which, you have not even heard.

The music world is very splintered these days, with bands being divided into smaller and smaller sub genres. I don't think it is possible to be the next big thing anymore. Names like Rob Halford, Bruce Dickinson, Geoff Tate, etc., are big names because of how great they are, but also because they were able to reach such a wide audience. That type of status is not a realistic goal for me. I have a much smaller version of the rock and roll dream, but even so, I appreciate what I do have very much.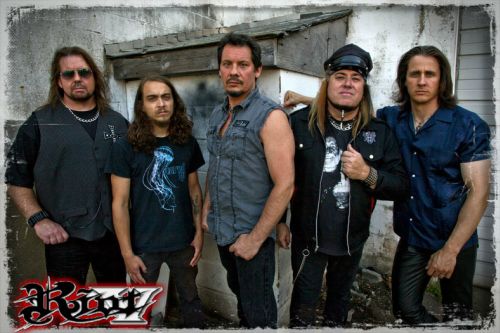 DarkScene: Which 5 Metal-albums should every person should have heard at least once?


Todd Michael Hall
:
Everyone has a different opinion on this topic, but I will throw out some suggestions in no particular order:
Manowar
-
"Battle Hymns"
or
"Kings Of Metal"
Queensryche
-
"Operation Mindcrime"
Iron Maiden
-
"Piece Of Mind"
Warrior
-
"Fighting For The Earth"
Malice
-
"In The Beginning"
DarkScene: And 5 non-Metal-albums?
Sade
-
"Greatest Hits"
Counting Crows
-
"August"
and Everything After
Train
- The original self-titled debut
Seal
- The original 1990 album, although I really like the second one from 1994 too.
Foreigner
-
"Four "
DS: When we saw you performing songs with
Riot V
, there was a boy saying "Todd is not a superstar. He is an asskicker!" Do you feel nervous before your gigs, thinking about how you may reach this standard, or is it just in your blood?
Todd Michael Hall: I am not sure that I am a superstar or an ass kicker, but I would like to think that I look like I am comfortable with my voice and having a great time on stage. I get a little bit of a butterflies in the stomach feeling before every show, but not really any anxiety, unless I feel my voice is in trouble or the band is not prepared. For the most part, once I hit the stage, it is just pure joy. I often tell the crowd that the love I feel from them really warms my heart. I am sure that sounds a little corny to some people, but I really don't know how else to say it. Whether or not reaching this state qualifies as "ass kickin" I don't know, but it sure feels good to me.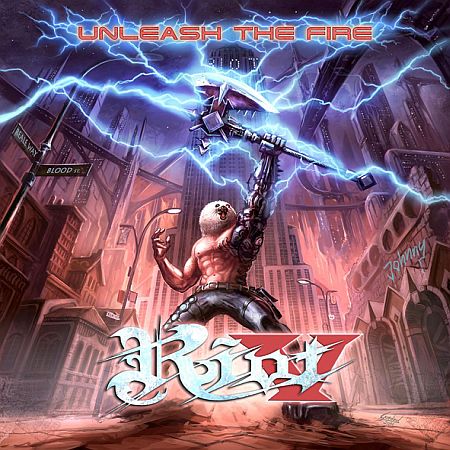 DarkScene: Here are some words, tell me the first thing, that comes in your mind:


Todd Michael Hall:
Mark Reale - I wish I would have known him.
Saginaw - My little home town that most people have never heard of.
Music Business - Tough to make a living.
Manowar- I love Eric Adam's voice.
Family - The most important thing in the world.
Short hair - So much easier.


DarkScene: The last words are yours!"


Todd Michael Hall: Thank you for the chance to do this interview and thank you to anyone out there that has bought one of my albums or come to one of my live shows. Your support and encouragement is my great reward. Take care and God bless!