Obituary - Florida-Veteranen überzeugen mit neuer Mega-Single.
So klingt Death Metal!
Obituar
# are back und grooven unglaublich hart in ihren neuen Videoclip vom anstehenden Album
"Dying Of Everything"
, das am 13. Jänner erscheint. Die Florida-Veteranen lassen mit dem neuen Hammersong aber schon gar nichts anbrennen.
"Dying Of Everything"
folgt auf das 2017 erschienene selbstbetitelte Album von
Obituary
. Unten könnt ihr euch heute bereits die monströs geile Single-Auskopplung 'The Wrong Time' mit dem Odd Life Studios -Musikvideo einverleiben. Das Artwork von
"Dying Of Everything"
stammt aus der Feder des in diesem Jahr verstorbenen Künstlers Mariusz Lewandowski (R.I.P.).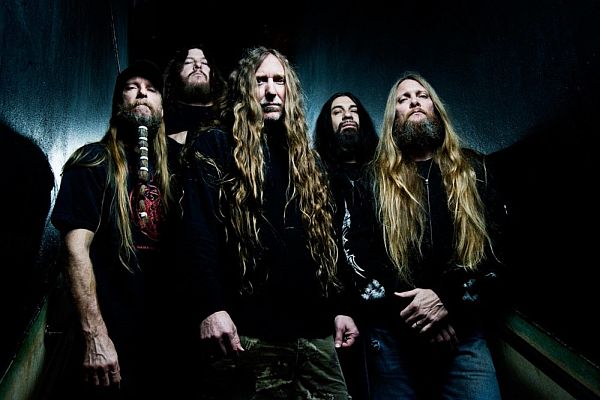 Die Band erklärt euphorisch:
"We couldn't be more excited to FINALLY get this new album out and into the hands of the fans! We chose 'The Wrong Time' for the first single as it is a true depiction of the sound, style and feel we went for in the studio and is a great taste of what you can expect from 'Dying of Everything'."
"Dying Of Everything"
-Tracklist:
1. Barely Alive
2. The Wrong Time
3. Without A Conscience
4. War
5. Dying Of Everything
6. My Will To Live
7. By The Dawn
8. Weaponize The Hate
9. Torn Apart
10. Be Warned