Interview mit Bruno Masulli zum neuen

In Aevum Agere

-Album

"Canto III"

(zum Review):

Bruno Masulli ist ein wahrer Tausendsassa und hat mit seiner Hauptband

In Aevum Agere

sieben Jahre nach dem grandiosen Debüt

"The Shadow Tower"

(zum Review)

, ein weiteres, großartiges Epic Doom-Werk auf

"Metal On Metal"

-Records veröffentlicht. Ein Grund von vielen, mit dem sympathischen Italiener ins Gespräch zu kommen. In Ermangelung jeglicher Italienisch-Kenntnisse unseres Englischlehrers Alex wurde das Interview in Englisch geführt.

DarkScene: I`ve been following your career for a while now, Bruno and keep asking myself how you can manage all your projects, your family, your job, and your sports activities. Does your day have more than 24 hours?



Bruno: I smiled as I read your first question and I can tell you that I manage my projects as if it were one. I have a small studio and I spend a lot of time. My job is music after all and to be honest I'd like to be even more committed to work.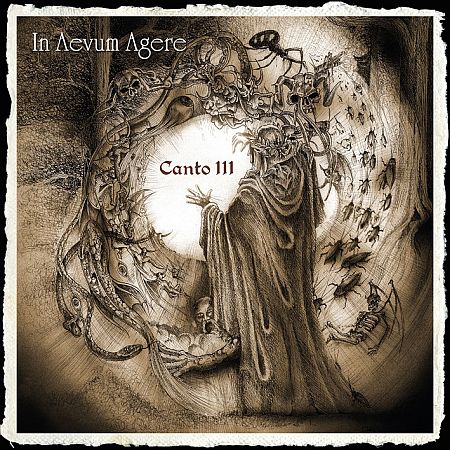 DarkScene: Today I`d like to concentrate on
In Aevum Agere
and your latest album
"Canto III"
. It`s a concept album based on Dante`s work with the same title. What has fascinated you so much about it that you decided to contribute a whole album to it?
Bruno
: I have to say that it was a long time since I thought of making an album based on the Divine Comedy. It is a very important literary work, and the Dante theme is certainly something that can fascinate anyone. I was very interested in what regards hell, not true hell and Canto III describes the powerful impact with a terrifying world that Dante has, then, in the beginning of the imaginary journey, he will visit with his guide. What inspired me was above all
"the warning"
that Dante found at the gates of the inferno. everything started from that point.
DarkScene: With the different atmospheric intros and narrations and the dialogues, the album appears more like a theatrical play than a conventional metal album…


Bruno: Yes, it was my intention from the beginning to create a right atmosphere of describing that context in the best way, and later I began to study the original verses, in stil novo, listening above all to some great Italian theater actors such as Vittorio Gassman. But I was curious to look for English translations of the Divine Comedy and it was a challenging but very interesting study.


DarkScene: Still your riffs are heavy as fuck and your leads very skillful. Your bandmates are also great musicians. What are your role models as musicians and your favourite bands?


Bruno
: Oh, thank you so much! Yes, Claudio and Piersabato are great musicians and I like their styles. We come from so many musical influences, from heavy metal in general of course and other kinds of music. I come from thrash metal mainly, but I love all metal and all music in general inspires me. Piersabato likes so much 70's prog, and jazz too. Claudio is an old heavy metal drummer but he likes so many other genres too. It's very hard for me to make a list of our favorite bands because they are so many. But of course, among our influences we have in common in the band, are surely
Candlemass
,
Paradise Lost
,
Death
,
Megadeth
… and so lots of bands and styles are part of our background.
DarkScene:
In Aevum Agere
is often categorized as a doom band but I reckon there`s also a lot of power and progressive metal elements involved. How would you describe your sound yourself?
Bruno
: Well, when I released our debut
"From The Depth Of Soul"
(zum Review)
I remember that some German reviewers called it
"epic power doom"
. Personally, I never heard it but I said, all right, go for epic power etc. You know, when you have many musical influences and you can do something personal, it's hard to describe your genre and I consider it a strength.
DarkScene:
"Canto III"
was released by Metal On Metal. How has the cooperation with your new label been so far?
Bruno
: They have always been interested in
In Aevum Agere
, since the days of
"From The Depth Of Soul"
. I tell you. After the Pure Steel Records-experience, we were looking for a new label. We have met Simone and Jowita several times in concert around Europe, they are a very active label in this sense. They knew we were mixing the new album and proposed a deal.
DarkScene: How are the chances of a vinyl release for
"Canto III"
? The artworks, not only on the front cover, are so beautiful that they deserve to be presented in that format.
Bruno
: Yes I know, it's a great artwork but unfortunately our label doesn't release vinyl, but the vinyl format of
"CANTO III"
is something I want to release in the future. I will see who will be interested to release that format.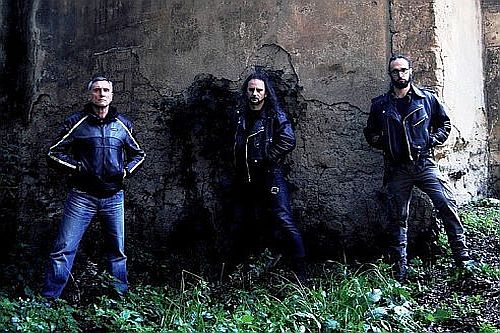 DarkScene: You`re based in Naples in the very south of Europe. What`s life for a metal musician like down there?

Bruno: No good, the life of the musicians here is not very easy, perhaps it is everywhere but as far as heavy metal is concerned it's really hard!


DarkScene: Many years ago, I saw
In Aevum Agere
play the
"German Swordbrothers"
-Festival in my hometown Andernach and I was very impressed. When can your German fans expect you back here again?
Bruno: The desire to play again in Germany is always there. Our label says there is a chance in 2020. Everything is possible. If are asked to play again in Germany, we will not let it be said twice.


DarkScene: What are your plans for the near future? A new Annihilationmancer-album is overdue, isn´t it?

Bruno
: I will shortly release the debut-EP of a new project called
Et Signvm Erat
and surely I intend to dedicate myself to my old thrash metal-project again. There is a lot of material ready and we'll see what the future holds.
DarkScene: Famous last words…

Bruno: Thank you so much for the interview, I greet all Darkscene-readers! A presto!